10 Essential Questions To Ask When Buying A Home
You've finally found it: a home you're swooning over and dying to own. From the exposed ceiling beams to the hardwood floors, this feels like the place. So what's next? Don't just stand there dumbstruck; it's time to dig deeper and ask questions—and not just the kind that randomly pop into your head, either. You need to hit all of the necessary topics head-on, and some of them are not so obvious.
But you're in luck: We've pulled together a checklist of some of the most important initial questions to ask when buying a home:
What is the home's sales history?
When was the last time the house sold, and how much did the current owners pay for it? This is essential intel, and you don't even have to ask the seller or your real estate agent about it, because it's posted on every MLS listing. All you have to do is scroll down to find it. But make sure you know it.
Did the sellers make any major renovations or additions?
If they've overhauled the kitchen, added a bedroom, or finished the basement, you'll want to know that—and, ideally, see receipts from contractors to get a sense of what they paid for these upgrades.
How much are the property taxes?
Property tax history is also typically available right on the listing detail page. If you can't find it, ask the seller. You'll want to find out what previous owners paid, but understand that the property tax, since it's based on a percentage of the value of the house, will probably be affected by your purchase price. This could be a huge additional expense, and you'll need to budget for that when putting together your offer.
What are the monthly maintenance and utility costs?
Is there any type of homeowners association fee? Find out. Also learn what kind of power the house uses, be it gas, oil, electric, or a combination, and ask what the average monthly bill for each is. Also inquire about water, waste removal, and any other utility costs that are applicable.
Has there ever been a broken pipe? Sewer backup?
This may sound trivial (not to mention unpleasant), but according to the Insurance Information Institute, broken pipes account for an estimated 22% of all home insurance losses. If the homeowner doesn't 'fess up, a good home inspector can probably find evidence of either one of these situations, so you might want to put these on your list of questions to ask your inspector, too.
How old is the roof?
The 2015 Remodeling Impact Report from the National Association of Realtors® says the national median cost of an asphalt roofing replacement is about $7,600. It would be good to know how soon you might need to lay out that substantial amount of cash.
Have there ever been any pest infestations?
If there was an infestation, when were pest control procedures undertaken? No, this won't necessarily mean the house is pest-free at the time you're buying it, but it's a good starting point to know the history. Many buyers require that termite treatment be included in the price; it's easiest to tent for pest removal when the house is empty, between owners.

Are there warranties on the appliances, HVAC system, garage door, etc.?
And if so, can the homeowner provide the documentation? Ask for it. This can establish how old these features are, and give you an idea of when they might need to be replaced and how expensive it could be. It will also help you decide whether or not to buy a home warranty.
What are the parking restrictions around the house?
Will guests need parking permits? How many permits are you, as the homeowner, allowed, and can you obtain more if you decide to throw a party? Also, check out the parking situation on the property itself. Will your car(s) fit in the garage? Is there room to park anywhere else on the property other than the driveway?
Does the house have any kind of unusual history?
In many states, owners are legally bound to disclose if a death or major crime has occurred recently on the premises, but there are other circumstances you should be aware of as well. For example: Did anyone famous ever live there? Was it ever used in a film, TV series, or commercial? If so, you might have to deal with fans ringing your doorbell or driving by at all hours of the day or night.
El Paso TX and Las Cruces NM Homes for Sale
Luis F Navarro and Ana Maria Navarro Team, Real Estate agents in Exit West Realty El Paso TX. Luis specializes in commercial and residencial properties in El Paso TX and Ana Maria Navarro with license also in New Mexico specializing in Las Cruces, Anthony, Santa Teresa, Sunland Park. Whether you are searching for your personal residence, an income or commercial property, or you are introducing your home to the marketplace; our team can help make your real estate dream a reality. We are bilingual and can help you find the property of your needs either in English or Spanish. If you have any questions regarding El Paso TX, Anthony, Santa Teresa, Las Crues,Vado NM Homes for Sale call us today. Luis F Navarro (915) 731-4545 and Ana Maria Navarro (915) 820-8484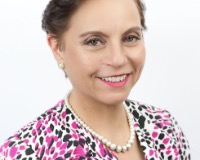 Author:
Ana Maria Navarro
Phone:
915-820-8484
Dated:
October 13th 2016
Views:
1,285
About Ana Maria: I was born in Cd. Guerrero, Chih. Mexico. Where I finished my elementary studies then I went to Chih...