2 Scams To Avoid When Buying Your Home
A new family moved in next to us, and my wife and I stopped by to welcome them. They asked us when trash pickup is (Tuesday), if the city will fix the broken streetlight next to their driveway (yes), and if the guy who "walks" an imaginary dog through the neighborhood is dangerous (no). Then they asked a really strange question: They wanted to know how much we paid to file our homestead exemption.

A scam that's been around for years

They received a letter in the mail containing lots of data about their property from a company offering to file their homestead-exemption paperwork – for the low, low price of $35. Being first-time homebuyers, they didn't know that there is no fee for filing your homestead exemption in Texas. You download the form from the state and file it with your local appraisal district; it doesn't cost anything.

But wait … there are more

I'd heard about that homestead-exemption scam; a client of ours received a similar letter when they bought their house. Lucky for them, we had explained how to file the exemption. We also said to call if they received any other official-looking letters asking for fees for anything related to the sale of our house. That came in handy when they got an invoice a few days after closing from a deed-retrieval service, charging them $87 for a copy of their deed. We told them to throw away the so-called invoice – they would be getting a copy from the title company.

As far as real estate scams go, these may be small potatoes, but when you're buying a house, every dollar helps.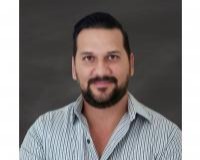 Author:
Fernando Bustamante
Phone:
915-319-9004
Dated:
November 6th 2013
Views:
2,548
About Fernando: ...