4 Rules To Sell A House 4 Reglas Para Vender Su Casa
Knowing how to sell a house isn't as simple as sticking a "For Sale" sign on your lawn. Times have changed and the good news is the market is largely tilting in your favor.
How to sell a house
Buyers are demanding homes, but there isn't much inventory on the market nationally. Plus, half of home buyers are worried about rising interest rates and looking to lock into a home soon. As a result, there is pressure on buyers to submit offers quickly, and to offer full or even above list price.
Rule No. 1:
Price it right from the outset
While conventional wisdom might suggest listing your house a bit above market value so you can make a mint (or get haggled down by buyers to something reasonable), don't do it. The reason: In today's fast-paced environment, this also puts you at risk of your home sitting on the market, which can make it more difficult to sell.
So list it right at market price, which your agent will help you determine. If anything, listing it a bit below market price could also work in your favor by sparking a bidding war which could drive the price up higher than you'd ever hoped.
Rule No. 2: Amp up your marketing
While professional photographs are a must, many sellers are going a step further these days. For example, you might consider doing a video tour, which entails hiring a videographer to walk through your home, camera in tow. The footage is then edited, background music is added, and the video is posted online.
Social media is another smart component to leverage. Spread the word that your home is for sale by posting your listing on Facebook, Instagram, Twitter, and other social media platforms. Create a post saying: "We're excited to put our house on the market. Please get in touch if you'd like to schedule a showing. Pass along!" Be sure to include a link to the listing so that buyers can see more. And, of course, make sure your real estate agent is spreading the word on social media as well.
Rule No. 3: Splurge on staging
Hiring a professional home stager, someone who arranges your furnishings in a way that entices buyers to bite. The payoff can be substantial. On average, staged homes sell 88% faster and for 20% more than nonstaged ones. Staging is particularly important if you've moved out, because bare rooms can look empty and sad.
Unfortunately, staging costs can add up. Most home stagers charge $300 to $600 for an initial design consultation, and $500 to $600 per month per room. If you can't afford to stage the entire house, at least make sure the living room and kitchen are professionally furnished, because they're the most important rooms to home buyers, according to the National Association of Realtors®' 2015 Profile of Home Staging survey.
Rule No. 4: Devise a plan for how to handle multiple offers
With how tight inventory is today, there's a good chance you'll receive multiple offers. Trust us, this is a good problem to have! Still, if you're blindsided, it can be stressful. To ease that pressure, create a plan for how you'd respond if you receive multiple bids.
For starters, there's no hard and fast rule on how you should act.
Some sellers are just looking to accept the best offer they receive and move out fast. Others, however, might be interested in learning how to spark a bidding war to drive up their home's price.
That said, sometimes the highest offer is not always the best offer, adding that you need to consider each offer's full terms, including contingencies, closing window, and the buyer's financing.
By determining exactly what's important to you in advance, you'll be able to make an easier decision if you get a deluge of offers (hey, in today's market, it can happen).
El Paso TX and Las Cruces NM Homes for Sale
Luis F Navarro and Ana Maria Navarro Team, Real Estate agents in Exit West Realty El Paso TX. Luis specializes in commercial and residencial properties in El Paso TX and Ana Maria Navarro with license also in New Mexico specializing in Las Cruces, Anthony, Santa Teresa, Sunland Park. Whether you are searching for your personal residence, an income or commercial property, or you are introducing your home to the marketplace; our team can help make your real estate dream a reality. We are bilingual and can help you find the property of your needs either in English or Spanish. If you have any questions regarding El Paso TX, Anthony, Santa Teresa, Las Crues,Vado NM Homes for Sale call us today. Luis F Navarro (915) 731-4545 and Ana Maria Navarro (915) 820-8484
Click here to visit to search homes in El Paso, Tx.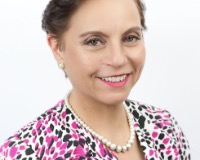 Author:
Ana Maria Navarro
Phone:
915-820-8484
Dated:
February 17th 2020
Views:
822
About Ana Maria: I was born in Cd. Guerrero, Chih. Mexico. Where I finished my elementary studies then I went to Chih...