Real Estate Ad Ideas Thatll Draw Buyers In Droves
The real estate ad isn't a formality. Long before home buyers set foot in your place, declare with a flourish "This is the one," and make you a terrific offer, they have to know you're selling it first. And it's up to you and your Realtor® to spread the word. Only how?
Look no further than these ideas on how to put together an attractive online real estate ad that will win you plenty of admirers—and plenty of honest-to-God prospective buyers!
Take great real estate ad pics
Online house shopping is a lot like online dating. Everyone will tell you they loved your bio, but really, they're just looking at the photos. To show your home in the best light, consider hiring a pro.
A pro will be able to find the best angle, make your small half-bath look relatively palatial, and even touch up some of the photos to make them truly pop online. Ask your Realtor for suggestions, or look through the Real Estate Photographers of America and International.

But if you (or your Realtor) want to take a crack at snapping some winning images yourself, we learned these tips from a professional photographer:
Store away everything you can before you start shooting. Movable art, throw pillows, brightly colored small appliances, and other knickknacks might make your home look cozy and inviting to buyers in person, but those small items don't translate well in photos. For your photos to look the best, you want to draw the eye to the key elements of the room—such as the fireplace or the huge bay window. Too much going on in each shot? Those eyes won't know where to focus.

Don't use your smartphone. Let's repeat this one: Don't use your smartphone. This is your house you're selling, remember? For the best shots, the camera and the lens matter. Aim for using a digital camera with HDR (high-dynamic-range mode) capabilities, and take photos with a wide-angle lens that can capture the whole room without making the space feel squished.

Try shooting from every viewpoint imaginable—and then add a few more that you might not have originally imagined. Take plenty of shots of each room from every angle. To make rooms appear more spacious, crouch down and snap at knee level. Experiment.

Edit and retouch your photos using software such as Photoshop—but remember, less is more. Stick to the basics and add just enough to enhance the photos, otherwise buyers may think you have something to hide. And most likely, you do.
Write a winning description
After the photos, buyers will read your listing details. At the top of your listing should be the basics: number of bedrooms and bathrooms and the square footage. Next come the stand-out features.
While your Realtor will usually write your listing, you can (and should) have final approval. And it turns out certain words reel in buyers better than others. Here are five words correlated with a higher sales price, according to research featured in Freakonomics:
Granite

State-of-the-art

Corian

Maple

Gourmet
The reason these work: They're specific. Granite countertops give you a good idea what that kitchen is like, as do maple floors. Terms that are vague or appear to be trying too hard will backfire. Below are five terms correlated to a lower sales price:
Fantastic

Spacious

!

Charming

Great neighborhood
So keep an eye out for eye-roll-inducing adjectives that might very well turn off buyers.
Build buzz on social media
To get the word out, your Realtor will post your real estate ad in the local multiple listing service, worldwide sites such as realtor.com®, and their own brokerage business website. To add to the potential buyer pool yourself, get to sharing. Social media isn't only for pictures of cats and political opinions; you can find a buyer for your house, too.
After all, your friends and acquaintances will take a special interest in helping you out—make doing so just a click away. Even if they aren't looking to buy, someone in their own network could be, so encourage your friends to share the post and pass it along. While Facebook is a tried-and-true favorite for posting listings, you can also use Twitter or photo-driven Instagram to great effect.
Make sure to market offline, too
Even in today's Internet-obsessed world, you and your Realtor need to do some offline marketing as well. Remember those yard signs from seemingly bygone days? They may not be the reigning house marketing tactics anymore, but it's still a good idea to let your Realtor pop one in the yard. A study by the National Association of Realtors® found that 48% of buyers still relied on yard signs to help their search.
El Paso TX and Las Cruces NM Homes for Sale
Luis F Navarro and Ana Maria Navarro Team, Real Estate agents in Exit West Realty El Paso TX. Luis specializes in commercial and residencial properties in El Paso TX and Ana Maria Navarro with license also in New Mexico specializing in Las Cruces, Anthony, Santa Teresa, Sunland Park. Whether you are searching for your personal residence, an income or commercial property, or you are introducing your home to the marketplace; our team can help make your real estate dream a reality. We are bilingual and can help you find the property of your needs either in English or Spanish. If you have any questions regarding El Paso TX, Anthony, Santa Teresa, Las Crues,Vado NM Homes for Sale call us today. Luis F Navarro (915) 731-4545 and Ana Maria Navarro (915) 820-8484
Click here to visit to search homes in El Paso, Tx.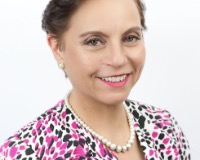 Author:
Ana Maria Navarro
Phone:
915-820-8484
Dated:
February 17th 2020
Views:
44
About Ana Maria: I was born in Cd. Guerrero, Chih. Mexico. Where I finished my elementary studies then I went to Chih...