Be In The Know 2020 Market Trends
2020 Housing Trends
2020 has been a challenging year, with so much happening in and around the country, you may be wondering how it impacts the housing market. Will the rest of the year be more of the same? How will it shape our economic climate?
Whether your buying, selling, or staying put here are what the trends are...
Home Prices Are Rising Slowly: In April of 2020, they grew by only 0.6 % compared to last year. and down from 4% in March. The slow growth is attributed to the pandemic and market uncertainty. According to the National Association Of Realtors Cheif Economist Lawrence Yun believes home prices will make their way back up to 4% overall growth in 2020. So you will see prices creep up but they probably won't knock you for a loop.
What Higher Prices Mean For Sellers: There could be a nice profit but also keep in mind that a lot of buyers are being priced out of the market at the moment. So be aware of your competition. You want your home to really stand out from similar ones in your area. You want to prepare your home for potential buyers and work with a real estate agent to help you list your home at the right price. Many multiple offers are being made on a single home, so be sure to wait for the right offer.
What Higher Prices Mean For Buyers: Buying a home in a Seller's Market can be tricky. You absolutely must know how much house you can afford. Crunch the numbers and come up with a monthly payment your budget can handle. Commit to that budget and don't rush into buying a home that doesn't make financial sense, no matter how much pressure you feel seeing competitors pluck the best homes from the market. Your finances are important. Make sure you are fully approved for your loan, with many multiple offers, the competition can be fierce. You don't want to lose out if you are still in the process of applying for your loan. You would want to have at least a 10% to 20% down payment so that you are not strangled by a large mortgage payment. It is best to speak with your lender about the mortgage process and what you would need to provide to them to prepare for the loan.
If you want to get prepared to buy and are committed to your budget here are some options to consider...
Keep Saving, Be patient, and stay motivated, and within a few months or even by next year you can be. Sacrifice Some Wants, Be willing to give up the nice to haves for the must-haves, finding a home within your budget, and upgrading over time. Expand Your Search Checking into many locations and zipcodes of where you would like to live, you just may find your gem of a house. Working with a real estate agent is the best way to help you find a home that fits your budget and lifestyle. My Home Buyers Guide can help you organize the process and help you think through the important parts so you can rest easy when your dream home is yours. It can be sent to you either by email or a hard copy. Just ask and it's yours.
Mortgage Interest Rates Are Super Low: Mortgage interest rates have been going down even before the pandemic. Check with your lender on the current rates.
What Lower Interest Rates Mean for Sellers: Buyers are more motivated to purchase a home sooner rather than later and more quickly. If interest rates start to rise back up, plan on your home to take a little longer to sell, depending on your area.
What Lower Interest Rates Mean For Buyers: Awesome! Enough said! :-)
Millennials Are The Majority Of Buyers: Millennials lead the largest group of home buyers last year at 38%
What Millennials Buyers Mean To Sellers: 98% of millennials use the internet for their home search and 78% found their home on a mobile device. So you want to make a good first impression. Great pictures and a video is a must, highlight perks over the square foot, add your location such a close to shops and major roadways, and popular features such as laundry room, patio, garage, and walk-in pantry. Working with a real estate agent can market your home to its fullest potential.
What Millennials Mean For Buyers: Expect to have competition, you may have to reprioritize what you want. Know what you absolutely need in a home. write a must-have list, together or individually and compare them, agree on what is important and combine them for your real estate agent to use as a foundation for your home search. Writing a personal letter can go a long way including what you loved about the home, presented with your offer can make a statement. Last year, 92% of Millennials hired a real estate agent to help purchase their home, saving the stress of buying on their own and smoothing the process for everyone involved.
What If You Are Not Buying Or Selling This Year: With low-interest rates, it is an optimal time to refinance your home. Continue to monitor how much your home is worth. The super-low interest rates are motivating buyers to enter the market, which increases demand. But there is still a low record of home listings coming into the market. This is keeping home-buying somewhat competitive and allowing home price growth to stay steady. Since home prices have experienced growth over the past few years, Buyers are interested. Now maybe the perfect time to consider selling your home.
If there is anything you need, please don't hesitate to contact me. I am here to help with all your real estate needs.
***For my Home Buying Guide or Seller Guide...My information is mary@exitrealtyelp.com, message me here or shoot me a text at(915) 603-7367 I will be happy to send it your way. :-)
Have An Amazing Day!
Mary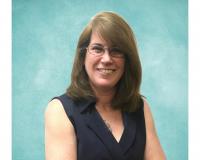 Author:
Mary Ganci
Phone:
915-603-7367
Dated:
October 17th 2020
Views:
48
About Mary: Why El Paso? Did you know, the weather is year round and the sun shines 302 days a year? That UTEP i...