Why A Buyer Would Want Their Own Agent
Awesome! So you took the leap and made the decision to buy a house. You saved for your down payment. Took a look at all the neighborhoods, researched schools, and location. Have been to a lot of open houses, You made your lists, looked through all the home websites, and got a loan approved. Whew! Now what!
As a buyer, you would want to look for an agent to represent you. Here are a few reasons why...
Your voice is represented by your realtor to the listing agent. The listing agent is the voice of the seller. The two realtors negotiate for the parties. The one thing many overlook is that the listing agent has signed a contract with the seller and are looking out for the best interest of the seller. The listing agent's agreement is to get the highest and best price for the sale of the home. The buyer's agent is looking out for the best interest of the buyer and to get the best price for the buyer.
Since all Realtors listing a home in the Multiple Listing System agree to use the Co-op system where the commission for the buyer agent is split with the listing agent, why wouldn't you as a buyer want a realtor represent you and you alone to the fullest in buying your home?
Back to the listing agent representing both parties, They can do it but it becomes an Intermediary Relationship, the realtor becomes neutral to both parties, there is no advice or opinion and mum is the word, one cannot be favored over another. Basically, it's a paper exchange.
The benefits of working with your own realtor...
1. Your realtor is looking out for your best interests.
2. When working with one realtor they get to know what your likes and dislikes are, they preview homes for you, from your list of must-haves, and want to have to save you time.
3. You are signed up on up-to-date custom home searches, usually, your realtor's website or a custom search your realtor sets up in the MLS. This lets you view properties as soon as they come on the market so you get a heads up without having to go through and search them yourself.
4. Your realtor can give you names of trusted lenders to get you pre-approved for a loan. This is very important for a smoother, quicker transaction.
5. Your realtor lines up homes for you to look at. Again, when you pull up in front of a house and call the listing agent, they represent the SELLER, so when they show you the property at your request, be mindful of what you discuss if you decide to get your own agent to represent and put in an offer on that home.
6. When you finally find that home you want to put an offer on, your realtor will run a market analysis on the property and prepare net sheets so you have a good idea of where your offer should be and negotiate for you.
7. Your realtor guides you through all the legal documents and assists you through the inspection and makes sure all the contractual timelines are met.
If you are looking into buying a home and want a realtor that's looking after your best interest, feel free to contact me. I would love to work with you.
Happy Home Searching!
Mary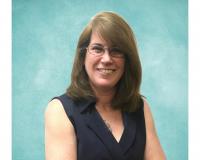 Author:
Mary Ganci
Phone:
915-603-7367
Dated:
October 22nd 2020
Views:
76
About Mary: Why El Paso? Did you know, the weather is year round and the sun shines 302 days a year? That UTEP i...