5 Epic Fights All Couples Are Bound To Have When Trying To Buy A House
First comes love, then comes marriage, next comes ... escrow, closing costs, and school district squabbles? Few things (aside from bachelor parties) test new love quite like buying a house together.

So if you and your significant other are house hunting, brace yourselves from some spats! Here are a few of the arguments you two lovebirds are bound to get sucked into, and how to resolve them so you can create your love nest—without nearly coming unhitched in the process.
Fight No. 1: Where to buy a home
Many couples disagree on where they want to settle down—because location affects so much in terms of daily commutes, school districts, and of course price.
A good location inevitably means paying more, and couples frequently disagree on whether it's worth it.
The fix: Before you start house hunting, sit down with your partner and talk about which neighborhoods are on your wish lists. Hopefully there's some overlap between the two, and if not, discuss how you'll meet in the middle.
In this case, the timing of this question is key: Since you haven't started house hunting yet, your dream home is still an abstract idea, so it's much easier to find a compromise you can live with. That becomes much harder once you start touring homes—and one of you falls in love with a particular property that the other hates.
Fight No. 2: Whether the home is perfect enough to make an offer
Even if you and your sweetheart both like a particular home, whether you love it enough to make an offer is where feelings often diverge.
The fix: We recommend that couples grade each home they look at on a scale from 1 to 10, then compare their grades at the end of the day.
This can help you come together, stay on the same page, and hopefully make it a little easier to decide on a home.
Fight No. 3: How aggressive the offer should be
Recently, more and more couples disagreeing on how aggressive they should be with their offer.
One spouse may not want to risk missing out on the home of their dreams, while the other is determined to try to negotiate a better price.
The fix: Just how hard a bargain you should drive should be determined mostly be the market. If listings are lingering for months, it's a buyer's market where bargain hunters have the upper hand. But if it's a seller's market where houses are moving fast, lowballing is a risky bet.
Fight No. 4: Who gets which room
Even if couples are in blissful agreement about the home they love and how much to offer, they then spar over how to divvy up the spoils—in other words, who gets which rooms and where stuff goes.
The placement of the TV is often a point of contention, as are what to do with bonus rooms. Lower levels of a home can often be deemed perfect for a 'cave' of some sort, but viewed as the prefect creative space for the other.
The fix: Try to shelve this conversation for now.
If tabling the issue is impossible, share examples of what you've seen in similar spaces or have an interior designer help you create the space you (both) want.
Fight No. 5: How much of the home to remodel
Not everyone has the same definition of "fixer-upper," or the same threshold to deal with it.
The fix: Clearly define what's acceptable for repairs, with the understanding that the rules may be bent if the right opportunity arises. Consider your long-term plans, as well as what tasks you feel are DIY and which need a professional's touch. And take it slow, just as you did with your relationship—there's no reason to go a hundred miles an hour and remodel everything at once.
El Paso TX and Las Cruces NM Homes for Sale
Luis F Navarro and Ana Maria Navarro Team, Real Estate agents in Exit West Realty El Paso TX. Luis specializes in commercial and residencial properties in El Paso TX and Ana Maria Navarro with license also in New Mexico specializing in Las Cruces, Anthony, Santa Teresa, Sunland Park. Whether you are searching for your personal residence, an income or commercial property, or you are introducing your home to the marketplace; our team can help make your real estate dream a reality. We are bilingual and can help you find the property of your needs either in English or Spanish. If you have any questions regarding El Paso TX, Anthony, Santa Teresa, Las Crues,Vado NM Homes for Sale call us today. Luis F Navarro (915) 731-4545 and Ana Maria Navarro (915) 820-8484
Click here to visit to search homes in El Paso, Tx.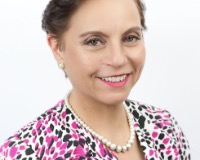 Author:
Ana Maria Navarro
Phone:
915-820-8484
Dated:
July 18th 2019
Views:
345
About Ana Maria: I was born in Cd. Guerrero, Chih. Mexico. Where I finished my elementary studies then I went to Chih...