6 Big Ways To Completely Botch Buying A Home
We all make careless mistakes. We accidentally undertip the waiter. We lock our keys in the car. We wear white after Labor Day. We press "send all." It happens to the best of us.

But some little mistakes can create big problems, like when you're buying a home.
A house, after all, is a huge purchase; the stakes are extremely high. Avoid self-sabotage!
1. Flying solo
If this isn't your first time on the home-buying merry-go-round, you might think: Why hire a real estate agent to hold your hand? Well, first, let us remind you: It's generally free to use a buyer's agent, because the seller typically pays the commission for both the seller's agent and the buyer's agent. And whether it's your first home or your fifth, you probably want a professional to help guide you through the often-tricky process of writing an offer, negotiating with the seller, and making sure the deal is up to snuff.
To find a real estate agent in your area, use online tools such as realtor.com®'s Find a Realtor search, which will give you useful info such as the Realtor®'s number of years of job experience, number of homes sold, and the price of homes typically dealt with.
2. Saying too much—and undercutting your negotiating power
Be careful what you say when you're viewing a property at an open house or home showing, Baxter warns. For instance, if the listing agent hears you say to your spouse, "I love this house, and it's way under our budget," the seller might try to play hardball when you try to negotiate on price. Keep private conversations private.
3. Waiting too long to make your earnest money deposit
The sales contract will specifically state when you need to cough up the earnest money deposit, which is cash you provide upfront to show the seller that you're serious about buying the property (the typical amount is 3% to 5% of the sales price of the house).
How much time you have to provide the deposit can vary by state. For example, in Virginia the deposit must occur within five business banking days after ratification unless otherwise agreed to in writing by both parties.
4. Not bothering to read property disclosures
Even if you plan on having a home inspection, you should still read the home seller's property disclosures in full, advises Seth Lejeune, a real estate agent with Berkshire Hathaway in Collegeville, PA.n.
Look for major issues like a faulty foundation, leaky roof, HVAC issues, or pest or mold infestations. If you spot something on a disclosure statement that you don't understand or that raises concerns, have your real estate agent bring it up with the listing agent. The seller might have an explanation that puts you at ease (e.g., "We had bedbugs back in 2012 but hired an exterminator and have been free and clear ever since"). But if the issue makes you seriously question whether you want to move forward, this could be an opportunity to renegotiate the sales price to compensate for the added risk you're taking on buying this home.
5. Damaging your credit score while you're under contract
Unless you're buying a house with all cash, you mortgage still has to go through underwriting to get approved. Since this process typically happens shortly before closing, you don't want to do anything while you're in contract that's going to hurt your credit score. That includes buying a car, boat, or any other large purchase that has to be financed.
6. Trusting a verbal agreement
"Some home buyers don't realize the importance of putting everything in writing," says Baxter. Unfortunately, that can come back to bite you, hard. For instance, let's say a seller promises he'll replace the water heater before closing. Well, if it's not agreed upon in writing, the seller isn't required to do it.
"I see this issue come up a lot when people buy new construction" and don't use a buyer's agent, says Baxter. "The builder's agent is always looking out for the builder's interests."
This is another reason why you should work with a buyer's agent rather than trying to muddle through this alone.
El Paso TX and Las Cruces NM Homes for Sale
Luis F Navarro and Ana Maria Navarro Team, Real Estate agents in Exit West Realty El Paso TX. Luis specializes in commercial and residencial properties in El Paso TX and Ana Maria Navarro with license also in New Mexico specializing in Las Cruces, Anthony, Santa Teresa, Sunland Park. Whether you are searching for your personal residence, an income or commercial property, or you are introducing your home to the marketplace; our team can help make your real estate dream a reality. We are bilingual and can help you find the property of your needs either in English or Spanish. If you have any questions regarding El Paso TX, Anthony, Santa Teresa, Las Crues,Vado NM Homes for Sale call us today. Luis F Navarro (915) 731-4545 and Ana Maria Navarro (915) 820-8484
Click here to visit to search homes in El Paso, Tx.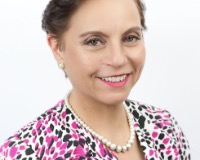 Author:
Ana Maria Navarro
Phone:
915-820-8484
Dated:
September 6th 2019
Views:
271
About Ana Maria: I was born in Cd. Guerrero, Chih. Mexico. Where I finished my elementary studies then I went to Chih...