Agent Beware 5 Signs Of A Difficult Client
As agents, you can't expect to agree with sellers on everything, at least not from the get-go. But there are certain telltale signs of clients that you should avoid at all costs, as they will only drain your time, energy, and sanity. Find out why these clients aren't worth the listing.

1. They're OverconfidentIt's difficult for a lot of sellers to evaluate their home objectively. After all the money, time, and work they've invested, it's not uncommon for them to overestimate what their home is actually worth or underestimate the amount of time it will take to sell. You can attempt to give overconfident sellers a reality check by taking steps like giving them buyer and broker feedback and walking them through a comparative market analysis. But if your potential clients still aren't humbled by the facts, you might want to move on.

2. They're Incapable of Moving OnWhen certain clients seem impossible to please, it's not you—it's them. Some people are listing not because they want to, but because other people in their lives—like family or financial advisors—are telling them they should. It's not worth it to try and figure them out. Don't waste your time with people who aren't really motivated sellers.

3. They Self-SabotageAnother client who doesn't really want to sell is the self-sabotager. You know the type: They've already listed with several agents in your market, but somehow their home still hasn't sold. Before signing on with the client, find out why they weren't happy with their last agent. If you can't find fault with their previous agent's marketing plan, the real problem lies with the client. And you can bet that the same thing will happen with you.

4. They Blame Everyone ElseYou can give a client advice, but it doesn't mean they'll take it. It also doesn't mean they'll take responsibility for their actions. Instead of listening to you and making informed choices about their pricing decision, they play the victim. If you do sign with this type of client, don't be surprised if they even expect you to cover issues like repair costs for problems discovered during inspections. With this type of client, problems will always be someone else's fault, so it's nobody's fault but your own if you sign with them.

5. They Don't Respect YouSome sellers are skeptical about the necessity of an agent, but once you have a chance to work with them, they understand how indispensable you are to the home-selling process. Others will never be convinced. If a potential client seems intent on tripping you up and proving that they don't need you, well, let them prove it. It's not worth it to try and win over these clients, because they will always find fault with your work. If their home sells quickly, they will accuse you of pricing it too low. If it stays on the market too long, they'll claim your marketing plan is to blame. Successful agent-seller relationships are built on trust and mutual respect. If the seller doesn't respect you, then they don't deserve to benefit from your skills and expertise.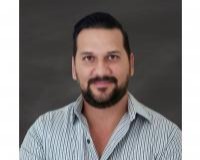 Author:
Fernando Bustamante
Phone:
915-319-9004
Dated:
March 13th 2014
Views:
12,946
About Fernando: ...