Before Lighting The Fireplace Here Is Some Things You Should Know
With the winter coming in, what is more inviting than a warm wood burning fire. But before you light your fireplace, a good rule of thumb is to take a really good look to make sure it is in working order.
The first and most important thing is having your chimney cleaned by a professional chimney sweep once a year. Creosote and ash build up along the walls of the chimney and can be a potential fire hazard. They look for several issues that may prevent your fireplace from working properly. Chimney sweeps check for blockages from animals that may have nested. Investing in a cap is a good preventive measure to keep animals from nesting in your chimney. They check the chimney for loose mortar, bricks and any other structural defects.
With first hand experience, having your chimney maintained once a year can save you thousands of dollars in replacement costs. Some signs to look for before lighting the fireplace, is excessive smoke on your ceiling or the surrounding area of the fireplace. Smoke stains are a sign that the fireplace is not venting properly. Opening the damper and just cracking the window, before lighting a match and then blowing it out to see where the smoke goes, is a sure way of knowing that the smoke will rise up through the chimney. Checking the damper for a good fit opened or closed is also very important when lighting the fire and for energy efficiency when not in use, Using the proper wood and having a fire extinguisher filled at all times is also recommended. It is also recommended not to have a fire on a very windy day, due to the chimney may not be able to produce a proper updraft.
Here in El Paso, some homes can do both wood burning and gas fireplaces. Here are some tips for switching to gas. While checking your gas fireplace may not involve a lot of detail. It is good to make certain it is in good working order before lighting too.
1. Having the pilot light serviced regularly.
2. Turn off gas at the shut off valve and test the igniter.
3. Check all glass doors and coverings for any cracks and latch issues.
4. Make sure all gas logs are properly placed.
5. After lighting the fire, look for any clogged burner holes. Obstructions can often be removed with a needle or pin.
Whether you are using your fireplace for the holidays or just simply relaxing with a good book. It is important that your fireplace is ready for its big debut. Proper maintenance not only guarantees the fireplace will work and be a beautiful addition to the winter months. It will also ensure a safe home as well.
Happy Holidays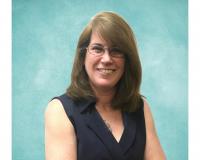 Author:
Mary Ganci
Phone:
915-603-7367
Dated:
November 19th 2015
Views:
2,690
About Mary: Why El Paso? Did you know, the weather is year round and the sun shines 302 days a year? That UTEP i...