Big Changes Coming to Downtiwn El Paso
Ever since El Paso multimillionaire Paul Foster spent millions of dollars renovating the 100-year-old Mills Building Downtown, the question has lingered: Would other private investors follow his lead and really get Downtown redevelopment moving? The answer might have finally arrived. Two groups of El Paso investors and a national retailer have plans, which if brought to fruition, will dramatically remake two Downtown blocks from Stanton to Oregon -- blocks that are across from and near San Jacinto Plaza, which has become ground zero for Downtown redevelopment. "Foster kicked off redevelopment with the Mills Building (Oregon and Mills)," which has become an anchor for development of a Downtown corridor that can become a "true lifestyle component," said Lane Gaddy, a 29-year-old El Paso businessman who said he's passionate about revitalizing Downtown. So Gaddy and his group of El Paso investors have bought one major historic building Downtown from River Oaks Properties, the seven-story Martin Building at Mills and Stanton, and this week expect to complete the purchase of two other Downtown buildings, including another historic one, from River Oaks. They plan to renovate the buildings for retail, office and residential uses. The other buildings the group is buying are the vacant, five-story Banner Building at Mesa and Mills, directly across the street from San Jacinto Plaza, and the Tejas Cafe building at 204-210 Mills. "I'm very passionate about Downtown and a big believer in urban lifestyles, and I think this is something El Paso is ready to support," said Gaddy, who moved to El Paso about eight years ago after getting a finance degree from the University The top portion of the building at Mesa and Mills, which a group hope to demolish for redevelopment, has architectural details lost on the rest of it's concrete-covered exterior. Documents indicate it was designed by Henry Trost. of Arizona. "The (investors) group is diverse and believes in Downtown." Gaddy, president of W Silver Recycling, an El Paso metal recycling company, is also part of another group that bought the 11-story Coronado Tower office building at 6006 N. Mesa, on the West Side, in late 2010. Gaddy's Downtown group hopes to begin its first project within 12 months. It's likely to start with the Martin Building, which has a coffee shop, sweet shop and finance company on the ground floor, because it's in the best shape, Gaddy said. The group may put apartments there, he said, but that could change as plans develop. Another group announced in June 2011 that it planned to put a small hotel in a building next to the Martin Building. Gaddy's group is pursuing federal tax incentives, which it needs to carry out its projects, he said. It also will apply for city tax incentives in the future, he said. While Gaddy vowed to "preserve as much (Downtown) real estate as possible," another group, the Borderplex Community Trust, formed by well-known El Paso businessman Bill Sanders and others in late 2006 to acquire Downtown buildings for redevelopment, wants to demolish two buildings near the Gaddy group's properties for what is likely to be a mixed-use project. The buildings are 218-222 N. Mesa, which Borderplex owns, and where Radio Shack, a Chinese restaurant, and a discount store are located, and a vacant building at 230 N. Mesa at Mills, where a Payless Shoe Store once operated. A hair salon operates in a small part of that building. Borderplex has an agreement to buy the old Payless building if the city approves its demolition application, said David Bernard, a lawyer representing the real estate investment trust. The application is to be filed within two weeks, he said. That building is next to the Tejas Cafe building, which Gaddy's group is buying. "We have a potential user for the site," but confidentiality requirements bar revealing specifics, Bernard said. "It will be a mixed-use development in all likelihood." Bernie Sargent, chairman of the El Paso County Historical Commission, said demolition is a bad idea. The building at 230 N. Mesa was designed by Henry Trost, Sargent Work began last week on the former McCrory Department Store building at Mesa and Texas. The CVS pharmacy chain bought the building last week and plans to renovate it for a drugstore. Walgreens, located across the street, plans to move because it's going to build a new store Downtown. said. Trost, El Paso's most famous and prolific architect, designed a number of stunning, and now largely neglected, Downtown buildings, including the Banner Building, which Gaddy's group is buying. Trost also designed the Mills Building. The building at Mesa and Mills is vacant and ugly with a black, metal canopy left from its Payless store days, and concrete covering much of the facade. However, intricate architectural details at the top of the building indicate what may lay beneath the scarred exterior. "Buildings like this have a lot of character, and people come to see these kind of buildings," Sargent said. "Why not pick (for demolition) a vacant building without the significance this has?" Bernard said Borderplex determined it was not economically feasible to renovate the building. The city, several years ago, labeled the building as not contributing historic significance to the Downtown Historic District, he noted. Mathew McElroy, director of the city Development Department, said not all Downtown buildings can be saved. "We're lucky Foster put money into the Mills Building, but he won't recapture the money put into it," McElroy said. If Downtown is only for philanthropists to develop, he said, "Downtown will never be redeveloped." The Borderplex buildings are next to the Walgreens store at 200 N. Mesa, which will close in the future because Walgreens plans to build a new Downtown store at Paisano and Oregon, where a flea market operated for years. It's across the street from where Mercado del Paisano, a Mexican mercado-like shopping center, is under construction. Construction of the Walgreens store is tentatively set to begin early next year, a company spokeswoman reported. The University of Texas System owns the building where Walgreens has a lease until the end of the year. System officials had no comment on what will be done with the building when Walgreens moves out. Meanwhile, CVS pharmacy, the nation's second-largest drugstore chain behind Walgreens and a part of CVS Caremark, has bought the three-story, 30,000-square-feet, vacant building at Texas and Mesa. Years ago, it housed the McCrory Department Store. CVS will open one of its first El Paso stores in the building across the street from Walgreens. "We are excited to be part of the redevelopment of Downtown, and in addition grow our presence in the El Paso area," said Michael DeAngelis, a spokesman at CVS headquarters in Rhode Island. CVS is looking at opening other stores in El Paso besides the Downtown one, he said. CVS will use about 11,000 square feet of the Downtown building for its store, DeAngelis said. He didn't know what the company will do with the other space. Adam Frank, president of River Oaks Properties, said his company spent about a year trying to get CVS into this market. "We had another retailer (dd's Discounts, a part of the Ross Dress for Less chain) to put in that building (owned by River Oaks), and the deal fell through, and then we were working with CVS," Frank said. "It's a coup to get CVS Downtown. It helps Downtown redevelopment." River Oaks owns a 9,000-square-foot building next to the new CVS location, and plans to market that space nationally to retailers, Frank said. Having CVS and Walgreens building new Downtown stores should help recruit other national retailers to Downtown, he said. Frank said River Oaks sold its largest Downtown buildings because those don't fit its main focus of developing neighborhood shopping centers. River Oaks is owned by Gerald Rubin, founder and chief executive of Helen of Troy, a large El Paso designer and seller of national brand hair-care and household products. "We thought it would help Downtown redevelopment to sell them to someone more focused on other concepts," Frank said. McElroy, the city Development Department director, said the city has zeroed in on the San Jacinto area for redevelopment. That's why the City Council last month approved the city's "richest incentives program" for a three-block area around San Jacinto, he said. The unfolding plans for the buildings near San Jacinto coupled with the proposed, but controversial baseball stadium at the current City Hall site and the proposed return of Downtown streetcars may trigger even more projects, McElroy said. Bob Ayoub, a shopping center developer and president of the Downtown Management District, said, "Any kind of redevelopment is good for Downtown. We are starting to see it happen. It shows people have faith in Downtown."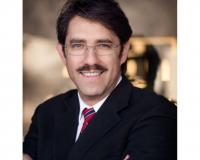 Author:
Humberto Alcazar
Phone:
915-727-5433
Dated:
August 27th 2012
Views:
3,690
About Humberto: I am lifelong El Pasoan who has seen El Paso grow from a small town in 1965 to the large city it is ...