Burglar Proof Your Home
Burglar-Proof Your Home
Keeping our homes safe for you and your family is always our top priority There are so many options and technology in today's market for upgrades and total home systems. Researching and doing homework will help you be better prepared on all the latest features. There are DIY systems with apps and companies that install and monitor for you. Securing our home is important and with today's technology, it's more than just an alarm. If your home is not a smart home. It can be.
Below are some general safety tips to help secure your home today...
I Never leave keys in hiding places outside the house.
I Always keep your garage door closed and locked.
l Trim back all bushes under windows.
l Plant prickly, thorny shrubs or bushes under windows to discourage prowlers.
l Bright lights outside around all doors and windows discourage break-ins. Install motion triggered lights around corners of the home.
l Install a solid core or metal-clad door fitted with both inside hinge pins and a minimum one-inch throw deadbolt lock.
l Doors with windows require a double key deadbolt.
l Secure garage doors with cane bolts and hasps.
l Install a peep hole in the front door.
l Secure crank Windows by drilling a hole through the latch frame and handle, then insert a metal pin or nail through the hole to lock the window in place.
l Place Operation Identification stickers on doors and windows.
l If you have a keypad garage door, reprogram the code.
l Never leave your garage door opener visible in your car.
l Never let strangers into your home. Never give out your address or phone number to strangers.
Most of the hardware can be found at hardware stores and big retailers. Whether you live in a house or an apartment, there are so many ideas and technology that can secure your home today.
Keep Safe and Be Well :-)
Mary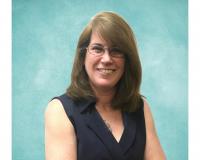 Author:
Mary Ganci
Phone:
915-603-7367
Dated:
July 16th 2020
Views:
149
About Mary: Why El Paso? Did you know, the weather is year round and the sun shines 302 days a year? That UTEP i...