Buying A Fixer Upper
Buying a fixer-upper can sound like the perfect way to get into a new house or into the real estate investment game. Many home buyers fantasize about purchasing a run-down shack and transforming it into a palace.
While buying a fixer-upper isn't for everyone, experts do say that there are many real reasons to buy a fixer-upper. Here are a few to help you figure out whether buying a fixer-upper is right for you.
6 Reasons to Make the Leap
1. Buying a fixer-upper can be a bargain
Probably the most obvious reason to go for a fixer-upper is to get a great deal on a house.
People shopping for a fixer-upper can expect to spend 20% to 25% less than what they'd have to shell out for comparable homes that are move-in ready. Homes with serious issues—such as with the foundation, termites, or flooding—should command an even deeper discount.
All that said, keep in mind that fixer-uppers will require that you spend more money on renovations. So make sure to have a contractor walk through the house and estimate what these repairs will run so you have a good handle on the full cost.
2. Because you want to make a home your own
If your dream is to live in a home where everything is done precisely to your taste, then a fixer-upper is a great fit. Sure, you can build a house from the ground up, but that's an expensive prospect, costing a median of $289,415 (cost of the land and many other necessities not included). Besides, building a home from scratch takes time, too—so if you need a place to live now, a fixer-upper might allow you to move in before you start turning it into your own personal Pinterest-board come to life.
Just keep in mind that living in a demolition zone can be dangerous or just an enormous hassle, so talk with your contractors about what to expect once renovations get rolling—and if there's a way to divvy up what they're working on to carve out a peaceful corner so all the commotion doesn't drive you nuts.
3. Because you love a home with history and character
Fixer-uppers are often old—constructed back in the days before cookie-cutter plans ruled the landscape. As such, they're often steeped in history and personality and just need a little love to shine. For instance, those solid oak doors will look amazing if you just stripped off those many coats of paint, or you might get a kick out of preserving that outdated dumbwaiter or coal chute. That doesn't mean you have to leave it some defunct relic; imagine all the fun you'll have reimagining that milk door as a quaint mailbox.
4. Because you're a DIY buff
DIY buffs are always looking to take on new challenges, and buying a fixer-upper is the granddaddy of challenges. Rest assured, your sweat equity will buy you bragging rights—is there anything sweeter than hearing a compliment on your kitchen and being able to say, "Thanks, I did it myself"?
Just make sure you're realistic about what you can safely do, and contract out the rest.
It's worth it to hire an engineer to help figure out which walls can be safely removed, or a plumber to do work you're not licensed or experienced enough to try yourself. Remember, even if you're not doing the remodel with your own bare hands, overseeing such a project is still work.
5. Because you want to flip a house for profit
If you really catch the fixer-upper bug, you could start flipping houses as a business. RealtyTrac reported an average gross flipping profit of $62,624 per home in 2016—that's some serious money. But despite what TV would have you believe, house flipping is a skill that takes time (and often money) to hone. Whether you actually make a profit depends on how good you are at assessing what kind of work a house needs and doing that work at or under budget.
Last year, 12% of flips sold at break-even or a loss after all expenses.
6. Because fixer-uppers are an adventure
Let's face it, fixer-uppers are a reality TV show fodder for good reason.
It's a lot of fun. It's very creative and tangible, and it's exciting to see a project come together.
El Paso TX and Las Cruces NM Homes for Sale
Luis F Navarro and Ana Maria Navarro Team, Real Estate agents in Exit West Realty El Paso TX. Luis specializes in commercial and residencial properties in El Paso TX and Ana Maria Navarro with license also in New Mexico specializing in Las Cruces, Anthony, Santa Teresa, Sunland Park. Whether you are searching for your personal residence, an income or commercial property, or you are introducing your home to the marketplace; our team can help make your real estate dream a reality. We are bilingual and can help you find the property of your needs either in English or Spanish. If you have any questions regarding El Paso TX, Anthony, Santa Teresa, Las Crues,Vado NM Homes for Sale call us today. Luis F Navarro (915) 731-4545 and Ana Maria Navarro (915) 820-8484
Click here to visit to search homes in El Paso, Tx.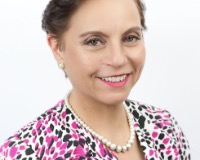 Author:
Ana Maria Navarro
Phone:
915-820-8484
Dated:
June 26th 2019
Views:
782
About Ana Maria: I was born in Cd. Guerrero, Chih. Mexico. Where I finished my elementary studies then I went to Chih...