Buying a Home Vs Renting a House
According to the Home Buyers Information Center there are many advantages to buying a home. For many people, it's their ultimate dream. What are some of the advantages of buying a home?
1) Mortgage balances will decrease over time and equity builds, even if the homes' value does not increase.
2) The ability to remodel and redecorate to match your needs and desires.
3) Tax advantages. Most mortgage interest is tax dedcutible. Please consult your tax advisor to review your situation.
There are some disadvantages to owning a home:
1) Many variable costs involved in upkeep/maintenance.
2) Work needs to be done by you or paid by you. No landlord to call.
3) Generally, a larger initial investment (downpayment).
4) If you want to move, home must generally be sold.
Renting has its advantages:
1) More fixed costs for the term of the lease (fewer surprises).
2) Even though you never gain equity, at least you can't lose it either.
3) When the lease is up, you can always move with generally no strings attached.
4) Usually less work in maintaing a home when it is rented.
5) Smaller amount of up-front cash (deposit).
Disadvantages to Renting:
1) No matter what, you will never gain equity in the home.
2) Limited or no ability to personalize your living quarters.
3) No tax advantage to renting. Your landlord gets any and all available tax breaks.
Which makes more sense for you? Consider all these topics carefully as you make your decision.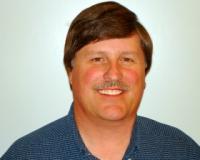 Author:
David McKay
Phone:
915-740-3632
Dated:
August 3rd 2012
Views:
2,821
About David: I have been with Exit West Realty since 2010 and prior to that have had 14 years of sales experience...