Buying a New Home in El Paso TX
Now is the time to buy! But buying a New Home in El Paso TX can be overwhelming. Where do you start? If you're like most buyers, you probably hop in the car and start driving, looking for open house signs and visiting model homes.
With so many builders, it's often difficult to keep track of the different incentives, plans, and pricing. Plus, who can you trust? Is this a reliable builder? How good is the quality? How do you know that the perfect home for you is in the starting stages and you're missing out because you don't even know it exists? And who does the person sitting on the model home work for? Are they looking out for your best interest or the builders?
It's impossible to know every single detail, but it is possible to have an organized plan that will make the decision easier for you.
First of all I want to make it perfectly clear that most agents and builders' representatives work on commission only. This is important to know because every one will tell you how good their quality is and promise you the world when it comes to buying a new home in El Paso TX, mainly because they want to eat. But more importantly, what you need to know is that the listing agent for any particular builder; essentially works for the builder and the builders' interest. So when you're driving around visiting each of the model and open homes that you come across, they will always tell you that they are the best builder in town, that they have the best pricing, and that they can offer you the best incentives. Now, this could be true, but more than likely its not. No one can offer you everything above and beyond everyone else. Because when you go for the lower price, you're compromising quality. When you want better quality, you probably have to pay a little extra. So it's impossible to get everything.
What is possible is to find the right home for you and your family at the right price. The first step is to find out what is most important to you, what you can afford, and what type of home fits your lifestyle. Second, you need to find a good agent that's already familiar with all of the top builders and can guide you to the right home based on your needs. This will benefit you in several ways. First, you won't have to spend most of your time driving around spending money and time to view a few potentially good homes. Second, you won't have to talk to 7 to 10 different representatives and agents all telling you that this is the builder you want to go with. Most importantly, you will have your own representative looking out for your best interests and negotiating in your favor!
But wait, isn't this agent also working on commission. Well sure, but you don't pay it. The thing is that every single builder, I don't care who you're talking about, has already set aside a certain percentage to be paid out to who ever sells the home; whether it is one of their representatives/agent, or your agent.
So when you choose a good agent to represent you, they will be able to show you different builders and help you weight out the pros and cons without pressuring you to buy any particular builders home, because no matter who you decide to go with, the builder will pay them. So now, you have an unbiased opinion on the matter with only one agent to deal with.
A good agent will also be able to pinpoint your specific needs and have all the homes that meet your citeria ready to show, so when its time to view homes, that's all you will do; not spend time driving around town hoping to run into something. And because most new available homes are in the process of being build, they will also be able to show you homes not yet build so that as soon as they are finished, you can move in.
Unless you want to spend your time driving around town, listening to 20 different opinions and ultimately getting confused, the best thing to do is find yourself a good agent knowledgeable in the New Home Sales Process. Happy hunting, now is the time to buy!!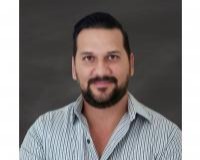 Author:
Fernando Bustamante
Phone:
915-319-9004
Dated:
August 21st 2012
Views:
2,707
About Fernando: ...