CURIOUS ABOUT THE PROCESS OF BUYING AND SELLING A HOME
Interested in buying a new home, or no longer wanting to rent. But not sure how to go about it? Not sure what you need? Or maybe unsure of what you want? Curious about what kind of loan you can get? How to find your dream home? How do Home Inspections work? What is a Title Policy? What is a Home Warranty, What does it cover? Why? Do I need one? What is the Net from my home, if I sell?
There are so many questions about the process of buying and selling a home.
But no worries
I can help you through the process! Even if you are not ready to purchase, or sell a home, but just need some information, until you are ready.
I am in contact with several Lenders, who can offer a First Time Buyer Programs, A down Payment Assistance Programs, Reverse Mortgage, and there are also many other programs available if you qualify. Most can be done through a phone call, meeting with a lender or online. It's always best to meet with your lender for a more personal connection. Some will even come to you. And if you are not ready, they can help you get what you need. When it comes time to purchase, you will be ready. They can get you prequalified very quickly. So you can look at homes with confidence, knowing what you can afford comfortably.
I can provide you with the stats of the market, information about the surrounding area, and subdivisions direct you to websites for information on schools, local events, what's new in an area, ex. like a new mall, new home information and plans. I am a member of the National Association of Realtors, and the Greater El Paso Association of Realtors, which means I pay into using the Multiple Listing Service. I can find homes for you through the MLX, and send them to you through your email, check on availability to set up appointments. Walk you through the process of finding your new home, contracts, negotiation, and closing. I can explain the above mentioned questions and many more that you may have.
Think of me as your own Professional Personal Assistant to home buying, and selling. if you find a home through Realtor.com, Trulia, or Zillow and would like more information, not a problem.
If you are selling and want to downsize, I can provide you with a FREE Market Analysis of your home and the surrounding area. To get you the best price and to sell your home quickly. I have digital tools, that can showcase your home to it's best advantage. If you need to relocate, I can research and connect you with another agent within my company who is in that state, who can provide you with the same quality of service. Your privacy is of the up most importance to me and will not share any information, I am bound by a code of ethics and have a fiduciary responsibility to you as a customer or client.
Please feel free to browse the website at any time, and if you have a question shoot me a text, call, email, or send a question through here. I also send out a general information newsletter regarding Real Estate. If you would like to receive one provide your email. You can find my information in my website. I am always happy to help, and to provide you with the professional quality service you expect from your Realtor.
Happy House Hunting!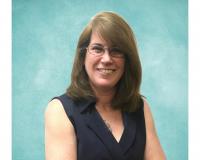 Author:
Mary Ganci
Phone:
915-603-7367
Dated:
July 6th 2017
Views:
903
About Mary: Why El Paso? Did you know, the weather is year round and the sun shines 302 days a year? That UTEP i...