Does an amendment give seller leverage to terminate?
After completing his inspection, the buyer sent a TREC

Amendment form to the seller which provided that the seller would do several repairs to the property. The seller responded by sending his own TREC Amendment form to the buyer which provided that the seller would do one repair item, that the sales price would be raised by $2,000, and that if the buyer did not sign this amendment within 24 hours, the contract would terminate.
Can the seller terminate the contract if the buyer doesn't accept the amendment?
No. Either the buyer or the seller can propose an amendment to their contract at any time. However, merely proposing an amendment to a contract does not give either party a right to terminate an existing contract. Unless both parties agree to a proposed amendment, their contract rights and obligations remain as provided in the existing contract.
This type of post-contract negotiation should not be confused with the offer, rejection of offer, and counteroffer rules that govern negotiating contracts prior to the contract becoming a binding contract.
Only after the parties agree to an amendment and sign the amendment form signifying their agreement is the contract changed to include the amended provisions. Without a fully executed amendment, the original contract remains in effect as written.
Note: This question is not intended to address a buyer's right to terminate a contract by giving notice to terminate the contract to the seller under the option provision.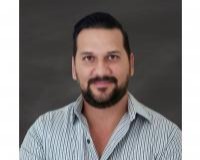 Author:
Fernando Bustamante
Phone:
915-319-9004
Dated:
August 8th 2012
Views:
2,801
About Fernando: ...