El Paso and Texas First Time Homeowner programs
Did you know that there are first time home buyer programs in the City of El Paso and The State of Texas that offer financial incentives at great rates for people looking to become home owners for the first time? Having this information for a first time home buyer allows more people to qualify, get assistance in the down payment, and qualify for homes at reasonable rates. I will go over some of the guidelines and post links to useful information for those that are interested in the availability of funds and some of the process to secure the loans.
http://www.elpasotexas.gov/commdev/homebuyers.asp
The link above provides information regarding the amount of income, the debt to income ratio, maximum earnings to qualify, and the necessary process for the El Paso First time home buyers program. The YWCA class," Guide to First Time Homeownership Course", includes 8 hours of education necessary to qualify for the loan and is the first step in the process. The training is broken up into 3 free sessions. A 1 ½ hour orientation training, a 1 ½ hour counseling session and a 5 hour seminar that is free on the last Saturday of every month (call the YWCA credit counseling number at 915-577-2530 to verify times and dates). Or the first time home buyer can pay a $25.00 fee to take the classes online. The documents that will be needed to proceed in the process is 3 months of pay checks, 3 months of bank statements, and 2 years of income tax statements. They also provide prequalification services and do a soft credit check so the credit score is not affected. All in all a great product for a person or family wanting to purchase their first home in El Paso.
There is also the State of Texas first time homebuyers program. Although similar to the City of El Paso loan program the earnings cap is larger at $60,300.00 for a 1 to 2 person application and up to a $305,800.00 mortgage in some cases. First time homeownership is an exciting and rewarding prospect for future growth and wealth. Homeownership is an investment in the future and these programs are just two of many programs that help the first time homeowner to achieve these goals. I have included the link to the Texas First Time Homeowner Program below.
http://www.tdhca.state.tx.us/homeownership/fthb/buyer_intro.htm
Rates are very low right now and the time to buy with great rates is definitely now.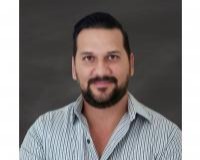 Author:
Fernando Bustamante
Phone:
915-319-9004
Dated:
October 25th 2012
Views:
10,888
About Fernando: ...