For Sale By Owner Why You Should Still Use A Realtor
For sale by owners (FSBO) have it's advantages but they also have disadvantages. The main advantage of why owners sell their own homes, seems to be more money in your pocket, cutting out the middle man. Yes, It can be done effectively, with research and knowledge of your surrounding area in real market time.
Selling your home on your own takes commitment and planning. Finding and paying websites to market your home can range from $25.00 to $500.00, and in addition to marketing packages ranging from $300 everything ala carte. and effective pricing of your home within the market, being available to show your home to a potential buyers at a moments notice. so you don't miss a sale, and hiring a lawyer for the paperwork. It is also It is a stressful time, when an owner needs too or wants too sell their home for a change in jobs or lifestyle.
The selling and buying process can be complicated. It's difficult to know what the competition is doing in your area and surrounding areas, and what the market is doing in real time. How to price your home , find other homes that are comparable to yours is important . Over pricing can lead to the home sitting on the market , not being seen by potential buyers. Changes in the market happen everyday from moment to moment with homes being bought and sold , this can make it difficult to know where the homeowner stands within the market. The owner must do extensive research in order to price the house just right for sale.
There are also many new changes and regulations in the real estate industry, that a homeowner may not be aware of. Hiring a lawyer who can draw up documents for the sale of your home is important . Negotiations , dealing with the banks, title companies, and making sure your potential buyer is pre-qualified can all be tricky, even up through the closing.
According to the National Association of Realtors 81% of homeowners still use full service realtors because your home is your largest asset. And want an experienced professional to protect their interests. For sale by owners have been trending down from 19% from 1997 to 13% today. Realtors have full knowledge and training in the buying and selling process. They are bound to a code of ethics to their clients and customers. Realtors can bring in only pre-qualified buyers to your home, handle all the legally binding contracts, disclosures, lenders and title companies. assist in negotiations between buyer agent and seller. Realtors do extensive research, through the tools available, and market your home to it's best potential.
If you are thinking of selling your home yourself, consult with a real estate professional too, Realtors can give you practical advice and piece of mind.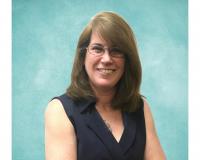 Author:
Mary Ganci
Phone:
915-603-7367
Dated:
July 11th 2016
Views:
683
About Mary: Why El Paso? Did you know, the weather is year round and the sun shines 302 days a year? That UTEP i...