Gas Prices Edge Higher as Isaac Nears
Tropical Storm Isaac is likely to have only a slight impact on gas prices initially as Gulf of Mexico oil rigs are evacuated as a precautionary measure ahead of the storm. But pump prices could surge sharply if the storm triggers flooding or power outages that shut down oil refineries after it makes landfall this week.
Oil companies with Gulf platforms, including BP, Shell and Chevron, said Sunday they would evacuate in the face of the threat from Isaac. Offshore oil production in the Gulf accounts for about 23 percent of U.S. crude production, and refining activity along the Gulf coast accounts for about 45 percent of the nation's refining, according to Matthew Lewis, economics professor at Ohio State University.
Gas prices jumped about 2.5 percent on futures markets Monday, although crude oil prices fell.
"Theoretically, you'll get a small increase in crude prices [that] doesn't amount to more than a few pennies at the pump," said Kevin Book, an analyst at ClearView Energy Partners LLC.
"The bigger concern is going to be the wrath of the hurricane once it comes on shore," said Barbara Shook, senior reporter-at-large for OilMarket Intelligence.
Isaac was still a tropical storm at midday Monday, but forecasters predicted it could pick up strength from the warm waters of the Gulf of Mexico and build into a Category 1 hurricane, capable of sustained winds from 74 to 95 mph. Residents in flood-prone, low-lying areas around New Orleans were being told to evacuate, and a hurricane warning was issued for a 300-mile stretch of the Gulf Coast in four states from Louisiana to the Florida Panhandle.
Federal authorities reported that 58 percent of oil platforms and 54 percent of oil rigs in the Gulf of Mexico had been evacuated, halting about 78 percent of Gulf oil production.
The storm was expected to make landfall by late Tuesday, almost seven years to the day that Hurricane Katrina slammed New Orleans, killing more than 1,800 people and causing billions of dollars of damage along the coast. It was followed less than a month later by Hurricane Rita. A hurricane hasn't hit the Gulf Coast since Ike in 2008.
"The major problem following Katrina and Rita was damage to the refineries," Shook said. Storms that pass through don't do as much damage, but "if they stay in one place and just blow and rain, that's what causes the damage."
The Energy Information Administration said those devastating 2005 hurricanes were responsible for an increase of 80 cents per gallon in the price of wholesale gasoline.
"You have more to fear at the pump from the water on the ground than from the wind through the rigs," said Book, the ClearView analyst. Onshore damage to the energy infrastructure is almost always a function of flooding, although prolonged power outages are also a threat to distribution, since pipeline pumps are powered by electricity.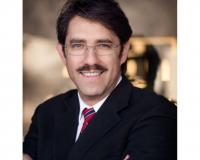 Author:
Humberto Alcazar
Phone:
915-727-5433
Dated:
August 28th 2012
Views:
3,252
About Humberto: I am lifelong El Pasoan who has seen El Paso grow from a small town in 1965 to the large city it is ...