Property Taxes Texas vs New Mexico
When is it more economically feasible to own a home in New Mexico vs. Texas? Naturally, there are other factors in play when in comes to purchasing a home in Texas or New Mexico. However, property taxes vs state income tax (plus property taxes) can be a real concern in our area.
Residential property taxes in El Paso are two and a half times higher than those in Dona Ana County (immediately adjacent to El Paso County but across the state line). In Texas, property taxes are the major source of income for schools, cities, counties, etc. In New Mexico, state and local entities rely more on state income tax revenues to fund thier programs, and to a much lesser extent on property taxes, sales taxes, etc.
So where is the point where the combination of New Mexicos' Income Tax plus property tax catches up to and exceeds what a homeowner will pay in Texas (El Paso) property taxes? In other words, strictly from the standpoint of taxes, when is it less expensive to own a home in New Mexico compared to El Paso, TX.
I will be happy to share this information with you if you will call me or email me at your earliest convenience!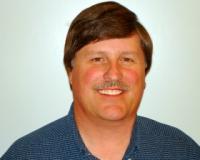 Author:
David McKay
Phone:
915-740-3632
Dated:
June 20th 2012
Views:
8,509
About David: I have been with Exit West Realty since 2010 and prior to that have had 14 years of sales experience...