See Potential During Your Home Search


As an agent, I see homes daily and have become well-trained on how to see the potential in any home and look past superficial issues. But for many buyers looking for a new home, this can be a challenge. I tell all my buyer clients about these few things that they should try to ignore in order to keep from passing on a what could be the perfect home.


An "Old Home"
Old doesn't always equal bad. Some older homes built decades ago have stood the test of time because they were built with solid, quality materials and have a classic not trendy style. Don't always assume that new = nicer, either. Some newer homes are "affordable" because they were built cheaply. As a buyer you should remember that there are many simple fixes for dated homes, and the plus side of an older home is charm and character you can't find in a brand new build. As your Realtor and renovation addict, I will be glad to discuss possible changes you can do to make it fit your needs.
Paint Colors & the Dreaded Wallpaper

Sometimes small things like a bad paint color can distract us from focusing on the size, the window placement or other permanent features in the home. Try hard to ignore the existing paint choices and focus on the structure of the room. Paint is the easiest and cheapest fix and something that can be changed in just a couple hours. And from my experience it is usually the first thing you will want to change after you move and begin to make the house your own. Like paint, wallpaper is easily replaced or covered over. You may have to put in some elbow grease... but no matter how designed challenged the walls seem to look—it's an easy fix.


Kitchen Appliances
The kitchen is the heart of the home but most of the time the appliances aren't going to live up to your dreams. I always suggest leaving some room in the budget, or consider making a timeline to replace the appliances, a seller's avocado colored fridge doesn't have to be a deal breaker if the rest of the home fits your needs.
Carpet

Flooring options are getting so diverse now and there are so many low-cost options that look exactly like their higher-priced counterparts. Don't let yourself walk away from a great house just because the floor has ugly, old or boring carpet.
Curb Appeal

If the house doesn't impress you when you first drive up, try close your eyes and envision a different colored front door and some new landscaping- with those changes it could be your dream home!


I hope this short list can help you keep you eyes open to the potential in the homes that you are touring.Remember if your instinct is to past up the house because of the crazy paint colors, other buyers have most likely have the same complaint. Overlooking any of these cosmetic issue could land you a great home in an area that might not have been able to afford a turn-key home in. A good Realtor should remind you to look past these small issues and offer suggestions on how to fix them. Call me at 915-667-0792, if you need a Realtor who can help you see the potential.

Zoe Spiliotis, Realtor
915-667-0792
www.HomeElPaso.com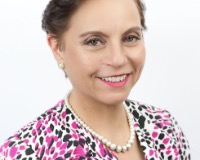 Author:
Ana Maria Navarro
Phone:
915-820-8484
Dated:
August 6th 2014
Views:
1,896
About Ana Maria: I was born in Cd. Guerrero, Chih. Mexico. Where I finished my elementary studies then I went to Chih...