Starting The Home Buying Process
Thinking of buying a home but not sure where to start.
Many homebuyers face a competitive market and that means bringing your A game. Homeownership can be long and stressful, but here's where you can start.
!. Checking Your Finances...
Knowing how much of a down payment you have saved and in speaking to a Lender about getting pre-approved for a loan. There are many loan options and programs out there, so getting with a Lender who can help you navigate the loan process is an invaluable first step. A plus to this is that when you are already pre-approved for a loan and you find the home you love, you can act quickly.
2. Know Your Credit Score
The higher your credit score, the more likely you are to get a loan and maybe a lower interest rate. Speaking to your Lender is key.
There are 3 major credit reporting companies Equifax, Experian, and TransUnion. And Federal law mandates they give one free report once a year. You can order and view your report but there could be fees. Many credit card companies offer a free credit report, so check with your bank first.
Be sure to review the reports carefully and fix any mistakes. If your score is not where you want it to be, there are many steps to take to fix it. Again speaking to a Lender is key, they know of many ways to fix the score and of reputable credit repair professionals.
Along with the credit score, check on your debt to income ratio. Again this is where your Lender is so important. So check in with your bank.
In the competitive real estate market, it is good to know how much home you can afford. With a pre-qualification letter, the lender takes a quick look and gives you a ballpark figure of where to start.
3. Now Comes The Fun Stuff...House Hunting
Start by looking online and getting an idea of you like, making a list and figuring out which features you would like your home to have, but aren't deal breakers. The wants and needs for your family. How many bedrooms and baths, a yard, a great kitchen, open floor plan etc...
Now you're ready to get up close and personal with the homes. Finding a Real Estate Agent who can help you navigate the sales process and help you find homes in your criteria. It is good to interview many and find the one you click with. Because after all, you are looking for a person who will listen to your concerns, ideas, walk you through the process and understand you and what you are looking for. Someone, you can work "with" to find your new home.
I would be honored to work with you!! :-)
Happy House Hunting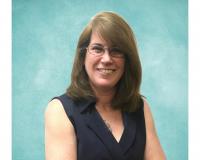 Author:
Mary Ganci
Phone:
915-603-7367
Dated:
February 20th 2019
Views:
363
About Mary: Why El Paso? Did you know, the weather is year round and the sun shines 302 days a year? That UTEP i...