The 10 HomeBuying Costs You May Not Know About
The 10 Home-Buying Costs You May Not Know About
In my experience (little as it is) as a REALTOR® in El Paso, the majority of the buyers I meet are buying for the first time! Most know about the DOWN PAYMENT, that's how much money they think they'll need to bring to the table. Yet, here are the 10 costs most buyers I've spoken to are surprised to learn they'll need to spend, on top of that down payment.
1. Earnest Money
What is earnest money anyway? It's sort of a 'down payment' before the big down payment. After the negotiations are over and buyers and sellers finally agree on a price and sign the contract, the buyers will normally deposit an agreed upon amount at a title company to confirm the contract. This amount is COMPLETELY NEGOTIABLE. I've seen some earnest money contracts with as little as $100, and into the $1,000s of dollars. The money is applied toward the sale when you finally close.
*OF NOTE*: If someone breaks the contract, the other party can now try to fight to keep this money. It's important you keep up your end of the bargain!
2. Termination Option
The termination option is not mandatory, but it's something you definitely want to invest in! You give a nominal amount (again, completely negotiable) to be able to back out of the deal for WHATEVER REASON you need! This is good to have if the inspection finds something dreadfully wrong with the property, or if by chance another home you desire pops up on the market after you've entered into contract. You can also negotiate as to how long you can take to back out of the deal. (In my experience, the longest I've seen is 15 days after the start of a residential contract.) You can also ask the money to be applied to the sale at closing. If you back out of the deal, however, the cash stays with the seller. So make sure you are really sure about buying that home before you put in an offer.
3. Inspection
Inspections are NOT NECESSARY. But why would you buy a house without one? They can help find trouble areas before you move in, and help you make a better informed decision about the home. They can tell you about the condition, if certain features are up to code, and problems that could be costly to repair. Many buyers use home inspections to negotiate the price further once in contract. Keep in mind: the bigger the home, the more costly the home inspection. Does the home have a pool? Want to check for termites? Those inspection costs are also added on top of the basic inspection price. *OF NOTE*: Inspections are limited. They may not be able to find ALL problems in the home.
4. Loan Origination Fee
Want to open a loan to buy that home? There's a fee for that. Nevermind the thousands of dollars you'll be paying on top of the purchase price in interest over the next 30 years. Lenders charge you just for processing the loan: a cost around 1% of the purchase price. Think about it, on a $150,000, that's $1,500. This is also a closing cost: the good news is you don't pay unless you're closing on the home.
5. Appraisal
This is the cost your lender charges you for sending out an expert to determine the market value of your home. Banks will not lend more money than a home is 'worth': if you were to foreclose, they want to make sure you don't owe more than the house is worth. Because you want to buy the home, they pass that cost off on you. This is part of those 'closing costs', or costs due when you sign at closing.
6. Survey
Surveys determine property lines. A surveyor determines where your property ends, and where your neighbors' begins. Lenders require some sort of survey of the property. Sometimes the seller has their survey saved when they purchased the home. You can use this to save on costs. Most recommend you get your own. This cost is also negotiable: either you or the seller can pay for it.
7. Government Recording Fees
It's not yours until it's down on paper. The county charges a fee to record a property deed in your name at closing. According to the El Paso County Clerk's website, that fee is around $26.
8. Title Insurance Policy
This protects you from someone laying claim to the property after you've closed on the deal. Most title companies do a search for liens against the property while the deal is in escrow. However, sometimes lienholders will place a lien in the middle of the home selling process, and it won't show up until after you've moved in.
9. Prepayments
Many lenders will require you to give a deposit on a certain amount of prorated taxes, home insurance, and in the case of condos/townhomes/home associations, Homeowner Association Fees at the time of closing. The money is held in an escrow account, to be applied as those costs are due. The costs depend on the time of year you buy, and the times these payments are due.
10. Residential Service Contracts
In other words, a home warranty! You can negotiate for the seller to pay for this, but if they are unwilling, it's a highly recommended expense. It protects the systems and appliances in the home, normally for a year from the time you close, from any damage. This can cost between $300 and $500.
Other Fees
There are many other fees associated with homebuying, including your credit report, attorney's fees, document preparation fees, etc. In total, they can add hundreds to the costs you need to bring at closing!
Before making an offer on a home, ask your REALTOR® to print you an estimate of all these closing costs. Many times they will overestimate, but it's better to be over-prepared with your savings instead of under-prepared! Happy house hunting!
Feel free to look at my listings or do a search of all properties for sale in El Paso at www.adriennealvarez.com!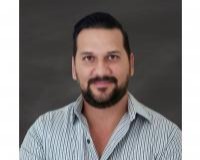 Author:
Fernando Bustamante
Phone:
915-319-9004
Dated:
September 11th 2015
Views:
1,581
About Fernando: ...