WHY YOU SHOULD INTERVIEW MANY REAL ESTATE AGENTS WHEN SELLING YOUR HOME
Your home is your largest investment, it carries not only family memories and experiences, but a great deal of financial security. The amount of time and effort, you put in to making your house a home. Your home is your Castle.
In interviewing many agents, you will come to see that, not all agents are alike. not all Home Analysis are alike, and can vary from Agent to Agent. That there are a wide range of marketing strategies, to market your home. That vary from company to company and from agent to agent. In interviewing as many Real Estate Agents as possible, you can be come better educated in the selling of your home, and what it will be like during the process. You will know what is expected from your Realtor, and how to sell your home effectively, and professionally.
It is always a good idea, to get as many "estimates as possible, interviews". Each agent is an independent small business within a business. Our primary goal is to serve and provide our customers and clients with professional service, education, training, for the best possible outcome. Real Estate Agents are like any other consultants, when it comes to your homes well being, you want to search for the best fit for you and your home's sale. You want the best price for the market, and a Realtor that will take pride in their work to sell your home effectively and quickly. To communicate, keep in contact, and guide you through the process. Who listens and understands your concerns and needs.
You would want to know how they will market your home, what they would do to maximize your home's potential, what type of marketing they would use. How many Open Houses and Realtor Tours, and to provide the outcome of those tours etc.. The stats of the market , and how long it would take to sell your home, what the net would be after sale, and so on. You will have many questions, throughout the process, and need a Realtor who can walk you through them, and in any problem that may arise. Many seller's do not research their options, or many Realtor's in selling their home, they may take recommendations, use a friend, or who the neighbor down the road used. They are all good options. I have found in the past, that getting three interviews , or "estimates" always helped me make my decisions on what was best for me, and my home. It gave me a broader understanding of what I needed and how to go about it, in the best possible and effective way.
In getting more than one opinion, you can effectively sell your home with confidence and equanimity.
Happy Selling!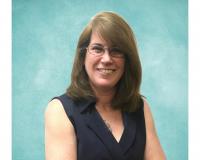 Author:
Mary Ganci
Phone:
915-603-7367
Dated:
July 22nd 2017
Views:
680
About Mary: Why El Paso? Did you know, the weather is year round and the sun shines 302 days a year? That UTEP i...