When Is It A Good Time To Buy A House Now Or Wait
Are you asking yourself this question?
When is a good time to buy a house?
Is there such a time when all lights are green to go?
The answer is there is no crystal ball or magic wands in real estate. But, there are some easy to read signs, that a home is in your near future.
Here are some of the factors when a home purchase is something you want to consider.
Let's jump into the two main reasons for purchasing a home. A growing family, newly married, investment, starting over, moving up, downsizing etc..There are many personal reasons for looking into buying a home. This reason is the dream of what you want, what you are looking for, where and how soon. The second most important reason is finances. It plays the major role in the buying of a home. and is the toughest equation, the biggest piece of the puzzle.
Let me try to take some of the mystery out of the down payment. If you need a mortgage, most lenders want to see the money, a sizable down payment. For a conventional mortgage it's about 20% of the home price, let's say $60,000 on a $300,000 home. Amassing that kind of cash can be challenging. If not, down right scary. But also know that there are some lenders that can require %5 down. There are also down payment assistance programs available, many homeowners are surprised to find that they do qualify. Ask your lender what programs you may qualify for. The next step is to see what you can afford monthly, which hinges on your income and debit. Check out the mortgage calculator on my website mgancirealestate.com. There is some other news and tools that you may find useful. Having a good credit score is important. Know your credit history and ask the lender what to do to increase it if necessary. A higher score lands you a better loan.
Market conditions go from highs to lows, much like stock market. It is impossible to perfectly time the market. Which takes us back to reason 1, what you want , need and when. Once you know what you can afford with the lender, you can then go looking for homes. Finding a local Real Estate Professional can help you with the market predictions. You can check out my website for searching homes at mary.exitwestrealty.com. You will also be ready, when you find your dream home, without waiting to put in an offer. And potentially missing an opportunity. Lastly, on finance , the interest rates fluctuate daily depending on market conditions. Currently they have been inching up. So you may want to check with your lender.
Renting vs Buying is a big question. Is it cheaper to own or rent? When you purchase a home based on what you can afford monthly. It can be cheaper than renting. You are also building equity in your home, each month, which you can get back when you decide to sell. The average homeowners stays in their home approximately 7 years. Bottom line, renting pays someone else's mortgage,
Wisdom says to buy during the Spring and Summer, when there is more inventory, but that could also means more competition and potentially higher prices. Fall and Winter shouldn't be neglected in home shopping, especially when all the above conditions are a green light.
Happy Home Hunting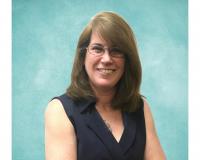 Author:
Mary Ganci
Phone:
915-603-7367
Dated:
October 2nd 2017
Views:
494
About Mary: Why El Paso? Did you know, the weather is year round and the sun shines 302 days a year? That UTEP i...